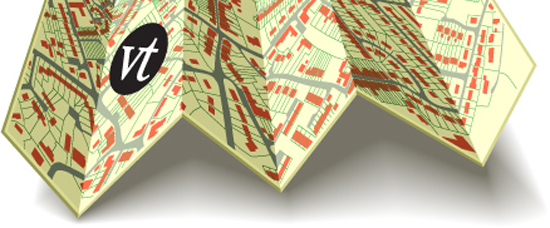 The last couple of years have been a challenge, but they were also a time of unprecedented collaboration, innovation, and mutual support. We were inspired by how hard everyone worked to support students while not compromising their physical or psychological health. Everyone worked outside their comfort zone at some point by teaching fully online, observing social distancing, building hybrid courses, and handling student and faculty anxiety. We are honored to be part of that effort and are excited to share what we've been doing.
2021 in Review
New Assignments
On June 30 of this year, new VoiceThread assignments were rolled out to everybody. This was a major push to take all of your feedback and build cleaner, smarter, and more powerful assignments. In addition to a modernized and streamlined interface, here are just a few of the major feature updates:
Increased Control for Teachers
Automatic access to student work
Students cannot make changes to their work after submitting unless you allow it
Dictate which settings apply to any VoiceThread that students create
Decide whether students can view the assignment and their own contribution after submitting
Send yourself a copy of a reminder email so you have a paper trail for student accountability
Editable Assignments
Make changes to your assignment after it has already been configured. This is great for fixing mistakes, tweaking based on student experience/feedback, and copying an assignment out to many different instructors so they can customize for their own sections.
Student Gallery
Allow students to see all classmates' submissions for the current assignment in one place. No need to use a separate "Course View" link in your LMS.
Content Organization
Assignment content can only be accessed or controlled within the assignment directly, keeping students on track much more clearly.
Timed Release
Set an open and close date for the assignment so that students can't access it outside of the desired availability window.
Customized Messaging
Set your own instructions and confirmation messaging for maximum clarity for your students.
Course Copying Policies
The new backend structure for assignments means we can be much more methodical in course copying policies. Now when you copy a course in your LMS, provided you are utilizing the LTI 1.3 integration, assignments are copied over without any student contributions. Only instructor content will be included.
Expanded Requirement Options
Require students to add a set number of slides to their own VoiceThread in a Create Assignment or to yours in a Comment Assignment
Require students to add comments to their own VoiceThreads in a Create Assignment
Watch assignments now require students to watch video and audio slides in addition to comments
Clarity for Students
Automated checklist of requirements to complete the assignment
Clear due date and assignment status listed
Reminders if students forget to submit work
Watch assignment enumerates which slides/comments a student still needs to watch
Grading Flexibility
Point value grading
Complete/Incomplete grading
Grade student work still in progress
Find slides and comments contributed by each student directly from the grading panel
Automatically see which students submitted an assignment late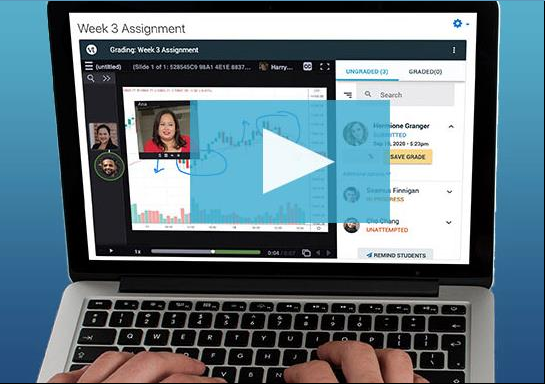 Mobile App
Version 4.1 of the VoiceThread mobile app is available! This was an enormous back-end overhaul to the app, so even though it still looks very similar, this update improves performance and lays the groundwork for additional features. The updates in this version include:
Streamlined authentication flow
Updates to incorporate native components
Allow audio playback when device is in silent mode
ThreadBox support
Browse page access
Clearer loading animations
Improved prompts for new users
Updated sharing and permissions interfaces
Student Gallery support in assignments
Tool tips for switching cameras
Fix: allow student assignment view to scroll
Fix: prevent some large VoiceThreads from causing app crashes
Additionally, the VoiceThread app can be downloaded from the Amazon App Store now, in addition to the iOS App Store, Google Play, and Huawei.




Accessibility
We commit to baking accessibility into every step of VoiceThread development, from design to backend code. It isn't an afterthought or something tacked onto an existing product. This approach is important to ensure that VoiceThread is accessible to everyone from the ground up. Read more about the overall accessibility trajectory planned for VoiceThread here.
Here are some new benchmarks we hit this year to further that goal:
New Purchasing Process
We know the purchasing process isn't exciting, but it's oh-so-important to how you adopt VoiceThread at the right pace for yourself or your institution. We've completely overhauled our system to be more intuitive, more flexible, and even more secure. The best purchasing system is one you don't really notice, and we're spending a lot of time making sure this works so smoothly that you don't even know we're there.
Security
Online security is a bit of an arms race crossed with interpretive dance. It's always growing, evolving, and keeping everyone on their toes. We take security very seriously and have grown our security program significantly this year to back up our stance. Here's some of what we have implemented:
Expanded our team to include two full-time security officers
Began implementation of NIST 800-171
Began SOC 2 Type II review
Updated encryption on uploaded media files
You already know that we offer workshops almost every week and certification cohorts throughout the year. These are great ways to connect with other VoiceThreaders and learn new ways VoiceThread can empower your students and enhance your courses. This year we've expanded in a few ways:
---
What's next?
With so many brand new platforms released in 2021, we are well primed to enhance, expand, and update like never before. We're excited to share some of what's in store next!
Assignments
The assignment offerings will continue to grow, and we have lots of great things planned for next year. These include:
Add caption editing to the grader interface
Support exports from assignments directly
Group assignments
Adaptive release
Multi-step assignments
Ability to display assignments directly on the VT Home Page
Mobile App
The mobile experience is also an ongoing project that we work on constantly. Some of the next things in line for mobile are:
Ongoing enhancements to support OS updates, especially iOS 15 quirks
Support grading via the app
Support for using VoiceThread in the mobile browser
Security
As you saw from the 2021 review above, we're right in the middle of several security certification and verification programs. We'll be continuing with those large-scale projects with the aim of completing all of them by the end of 2022.
SOC 2 Type II certification
NIST 800-171 compliance
Infrastructure
This is yet another aspect of an online tool that is always ongoing, but this year we'll be making a large migration to bigger and better infrastructure to help keep VoiceThread running smoothly and reliably as we grow.
Accessibility
You already know that accessibility is at the core of our development values at VoiceThread, and we have lots of benchmarks planned for the coming months. Those include:
Moving closed captions for comments out of the comment bubble for greater visibility and conformance to expected practices
Finalize a fully accessible version of the VoiceThread media player so that there is not a separate workflow between VT Standard and Universal
Support of multiple closed caption files for the same piece of content
Visual highlighting of transcript as media plays
Google Integration Update
Integration with Google Suite is the way many people access VoiceThread, especially in K-12. We'll be adding two new features to our Google connection:
Roster synchronization: If you use Google Classroom, we can automate the creation of VoiceThread courses to match those rosters.
Sign in with Google: For independent users who want to sign in with Google instead of having a password specifically for VoiceThread.
Advanced Assessment
We've already begun beta testing an integrated quiz platform in VoiceThread. Our next step is to get those quizzes into the VoiceThread media player so that more instructors can start leveraging them.
Student Purchasing Option
Currently, all VoiceThread licenses are purchased by a school or institution, and students are covered by that larger purpose. We'll never abandon that model, but a number of institutions have requested the option for students to purchase access to VoiceThread directly instead. We'll be working with some partners to implement this with the goal of offering it to all interested institutions by the end of 2022.
Media Player Updates
The media player is the core of the VoiceThread experience. It's where you listen, watch, speak, and write. We have some great updates and new features planned to improve that experience:
Accessibility updates (detailed in the "Accessibility" section above)
Ability to zoom and pan around on the slide while commenting and doodling
Option to default to the "no-fade" doodle setting
Reveal all moderated comments on a VoiceThread at once
Bulk-delete comments and slides
Exports
Exporting allows you to save a VoiceThread offline for archival purposes. While the best VoiceThread experience is always going to be online, we know there are plenty of times you need to download your work. The updated export system will:
Customize how the media player and comments look
Decide which elements of the original VoiceThread to include in the export
Add high-quality video option
Reporting and Analytics
Measuring usage and performance, especially in an education setting, are often key to success. We are growing our reporting to include not only usage, but also analysis and alerting capabilities at the license, course, thread, and user level.
Courses
Currently, all integrated assignment features are only available to institutions that purchase a full license and set up an LTI integration in their LMS. This year we'll be introducing the ability to purchase an individual course without the need for an integration so that more instructors can take advantage of these features.
---
Thank you, as always, for your feedback, partnership, and innovation in bringing all these new features to life. We look forward to a brighter and more hopeful year!