Using VoiceThread for Online Courses
This is a guest post by educator and VoiceThreader, Dr. Maureen Cuevas.
Teaching in an online asynchronous format for the national MSW program at Our Lady of the Lake University, I have come to depend on Voice thread in every class I teach. And as we redevelop our courses to make them more interactive, I recommend to every faculty member that they try to use the incredible power of this tool in each class.
I first learned about Voice Thread in a faculty development seminar with our instructional designers in Fall 2014. Immediately I loved it. We were trying to find ways to connect ourselves and our students more "naturally" which can be difficult in an asynchronous program and Voice Thread looked like a way we could do just that.
Developing a Program Evaluation course at the time, I decided to use Voice Thread to have students "real play" the role of Program Evaluator and present to the "Board of Directors" the different components of the evaluation they are conducting. So they first start off with the evaluation question they've developed and guide the Board through the types and means of data being collected. Then their peers, who have to watch and respond to the videos of two other students using video in Voice Thread, play the role of the Board of Directors and ask whatever questions they have or making comments that are intended to improve the program evaluation as well as the presentation style and performance of the student initially presenting.
The students LOVE this. They can start an actual "conversation" talking back and forth through video and actually connect with one another and with me since I do the same thing and respond to what each one has posted, giving feedback and asking questions. Their feedback says that they feel much more strongly connected to their peers after doing these presentations for one another and that they feel like they are more prepared to do presentation when they get out into the field.
The whole assignment actually has three different presentations over the course of the eight week term. So they are interacting just about every other week, and many of them choose to respond to the same peers every time so that a relationship is built through the process.
One of the other pieces it allows me to address with the students is professionalism and their presentation skills. Sometimes students need to be told things like "don't present in your pajamas" or "yes, your dog is cute, but I shouldn't see it in your video." I want them to really own the professionalism of the program evaluator role and present accordingly. And it is amazing to see the differences between the first video they do and the last one. Most of them gain a lot of self confidence in the process and increase their presentation skills immensely.
I use Voice Thread in other classes as well. In one class, they are presenting to a funding source to try to persuade them to fund their campaign about a personally chosen social justice issue. In another, they present a family interview and solicit feedback from the other "clinicians" in the class about what direction to take with future interventions. Like a case staffing would be at an agency, just taking place virtually. All of these activities help students to develop more fully their social work skills and to practice things they will be done in their jobs as social workers while getting feedback relatively safely from their peers. And again, they love it!
I'm going to add a Voice Thread assignment to every class I teach from now on! I even use it in my face-to-face classes so students can become comfortable with some of the same skills and with the technology. As we move further into the digital age, they will be faced with new and different technology all the time and being comfortable using different types will help them to adapt more readily in the future.
---
About the author:
*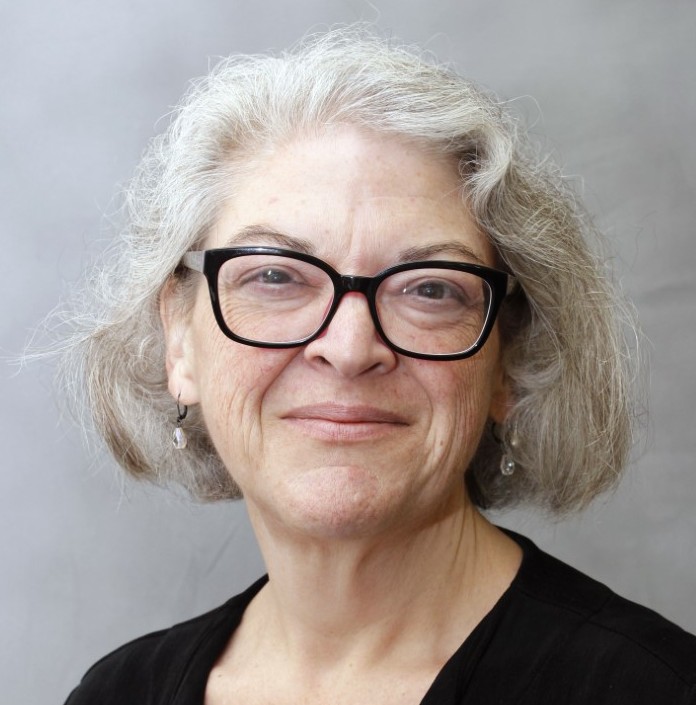 *
Mo Cuevas, Ph.D., LCSW has taught online for years, first in a hybrid BSW program at West Texas A&M University in Canyon, Texas for 12 years. And now for two years at Our Lady of the Lake University in San Antonio. The Lake, as it is referred to, has a large online asynchronous MSW program with more than 800 students. So finding ways to make their classes come alive is really important to Mo.
Mo received her MSSW from UT-Austin in 1989 and her PhD, also from UT, in 2002.  Her areas of social work practice have included working with adolescents, working with survivors of childhood abuse, managing nonprofit agencies and counseling individuals, groups and families. She has written about social work education and freshman success in college. You can follow her on twitter or facebook to learn more.