Can Algorithms Replace Teachers?
It seems like every week there is a new story about how computer algorithms are the future of teaching and learning. We read about how software can personalize education, differentiate instruction, provide mounds of data for administrators and revolutionize our lives. We hear about how students can open an app, view a playlist of videos that can teach them biology, calculus, literature and a host of other subjects. We know that jobs that human beings used to do are now executed by machines (like ATMs replacing bank tellers) and it gives us pause. Are teachers really important? Can algorithms do a better job than human teachers?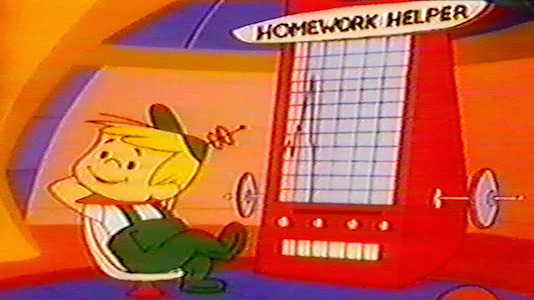 Content is everywhere. Kids can Google any facts they could ever want. They can watch videos, read blog posts, play educational games and consume content wherever they are, whenever they feel like it. But is consuming content the same as learning? Teaching and learning isn't about content delivery, but advocates of algorithms ironically reinforce this 20th century narrative.
At VoiceThread, we believe that this logic is based on the marriage of an enthusiasm for modern technology and outdated understanding of what teaching and learning actually means. Learning isn't about consuming content. Learning is about applying content, repeatedly practicing, and receiving feedback from an expert. In other words, practice + feedback = learning. Consuming content is the same as simply reading the instructions. Content is a preliminary step, not a complete system of learning.
In the future, your students may consume all of their content through automated software like Khan Academy and they may be able to take multiple choice tests to see if they can remember the facts but that isn't the same thing as learning. Without practice and feedback those facts will fade quickly. Anyone who has ever crammed for a test and forgotten all of it within days already knows this.
We have no problem with tools like Khan Academy. In fact, you can pull Khan Academy videos right into your VoiceThreads to share content with your students easily. But we believe sharing a video tutorial is not enough. The role of the modern teacher may not be to deliver a lecture anymore, but that does not mean that an algorithm can replace that teacher. What happens after the student watches the video? Is the video going to watch them practice applying what they heard in other contexts? Is the video going to give them quality feedback on that practice? No, but a teacher will. Teaching is about the human connections you have with your students. It is about knowing their interests, connecting new knowledge to those interests and guiding them through personalized feedback.
VoiceThread aims to support those human connections, not replace them. Listening to your students' hesitation, seeing their facial expressions, and using that information to guide them in the right direction matters. Algorithms might replace the lecture, but delivering a lecture was never at the core of learning and that's not going to change just because students have smartphones. Devices are great and technology is great, but human teachers are vital to a student's progress and they always will be.